Scooter sets its sights on Europe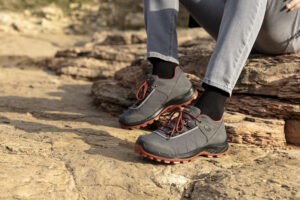 The brand, a leader in Turkey for its production of boots and Watertight outdoor footwear, will be present at the next edition of Expo Riva Schuh, in Hall B5, Stand A30.
In Turkey, where the headquarters of Macro Ayakkabi are located, the Scooter brand is extremely well-known and highly appreciated above all for its production of boots and outdoor footwear, with a wide range of trekking, excursion, but also casual and fashion shoes. It is exactly these solid foundations in Turkey that today allow the company to kick off a programme of expansion for the brand in Europe, and in Italy in particular, starting with its participation at the next edition of Expo Riva Schuh (Hall B5 St. A30).
"We are very optimistic about our participation in the Riva del Garda fair, which we are already extremely familiar with and have been following for quite some time now. We believe that this is the ideal channel for introducing our Scooter brand to the Italian and European public in general, allowing not only our technical products to be appreciated, but also our casual and fashion proposals" says Gokberk Kocur, Export Manager.
Without a doubt, we will work on expanding the scope of our communication, with the aim of increasing awareness of the brand, while also dedicating special attention to the reinforcement of our presence in the territory through a capillary distribution network" – comment Ebru and Fikret Serafettinoglu, owners of the company.
Scooter is known above all for its boots and footwear (both for the winter and summer), fitted with Watertight technology and an ultralight Memory foam insole. Although it is not yet present in Italy, its distribution network is widespread in other countries like Russia, Bahrain, Malta, Croatia, Libya, Ukraine, Cyprus, Oman, Canada, Israel, Greece and Iran.